Welcome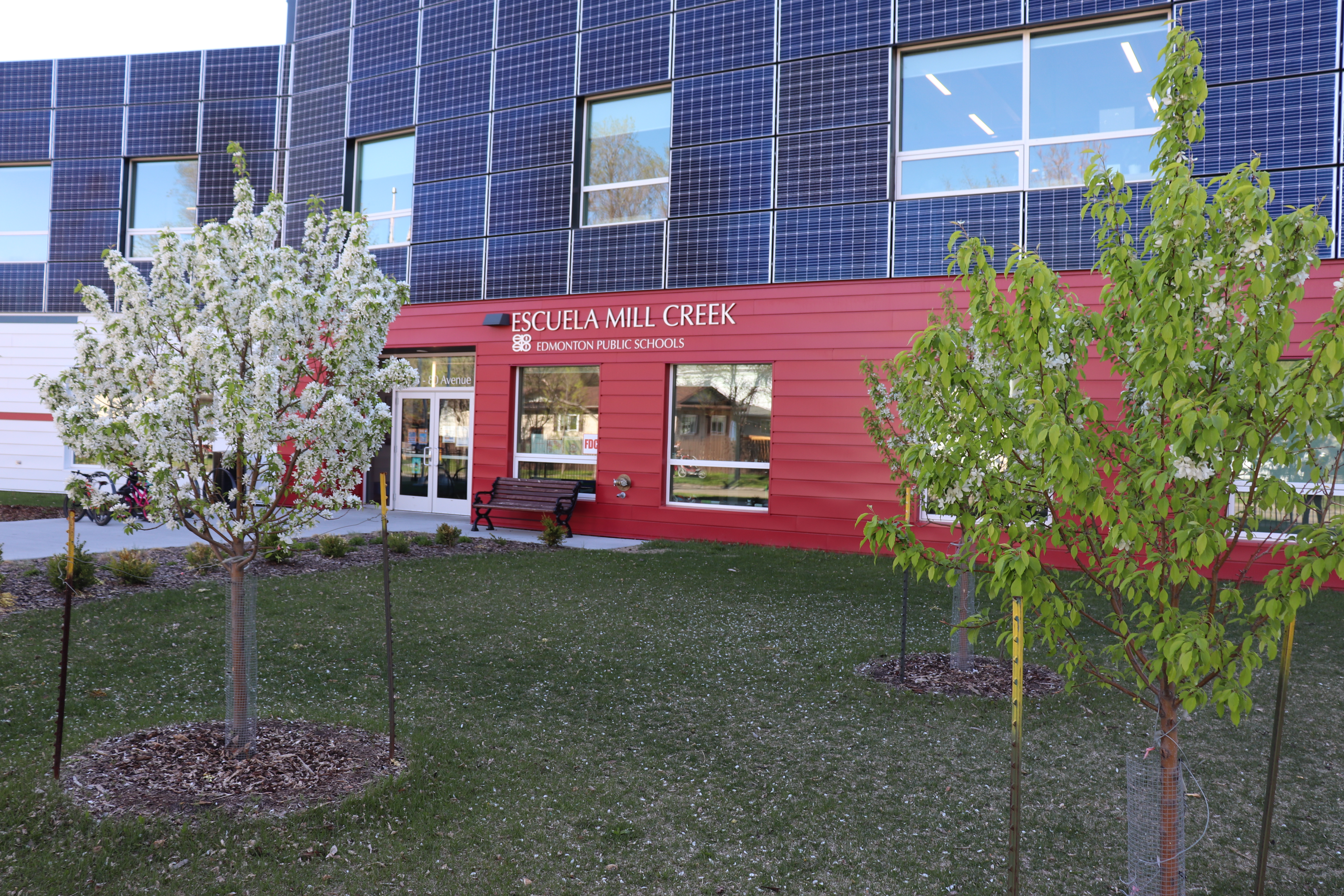 Welcome
Escuela Mill Creek is proud to be an International Spanish Academy. At Escuela Mill Creek, we believe that student excellence can be acheived through learning the Spanish Language. Our bilingual program operates with 50% of instruction in Spanish and 50% in English. Core subjects such as Math, Spanish, P.E and Wellness are instructed in Spanish, while Social Studies, Science, and English Language Arts are instructed in English. We understand the importance of learning a second language in the development of student cognition and students' mastery of skills. Our goal is for all students, as they leave school at the end of grade six, to be capable of conversing in Spanish and are motivated to pursue further Spanish programming.
Bienvenido
La Escuela Mill Creek tiene como objetivo crear un ambiente propicio para el aprendizaje del idioma español, en sus diferentes expresiones del gran abanico de pueblos y culturas hispanohablantes.
La Escuela Mill Creek es una Academia Internacional de Español designada por el Ministerio de Educación del gobierno de España. Esta fue la primera escuela que se le dió el rango de tal en la provincia de Alberta y por lo tanto, la mejor establecida con años de experiencia en la enseñanza bilingüe.
La Escuela Mill Creek ofrece, el único programa bilingüe de inglés y español en Edmonton.
Aquí los niños y las niñas aprenden hablar, leer y escribir en español e inglés. Usan estas dos lenguas en el estudio de diferentes asignaturas.
El alumnado de ésta escuela crece considerablemente cada año. Muchas familias escogen Mill Creek para educar a sus hijas e hijos y así asegurarles un mejor futuro. Los invitamos a registrar a su hijo o niña de inmediato.
Para mayor información llame al teléfono (780) 433-5746